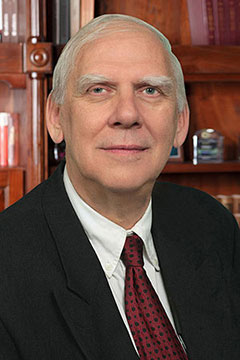 Etienne R. Claes, Senior Counsel
Lorenz Law Firm
Practice Areas

International Corporate Law, Mergers and Acquisitions, Anti-Trust
Dispute Resolution, Mediation & Arbitration
International Public Law & Diplomatic Relations
European Law
Environmental and Energy Law
Labour Law
Professional profile
Etienne is expertised in European and International public law matters and diplomatic relations. Etienne also assists corporations on mergers and acquisition transactions, corporate law matters, including project financing and cross-border investments. Etienne advises mining companies on environmental and energy law issues. Etienne has also a wide experience in representing the interests of corporations and sovereign states in international dispute resolution procedures, including international arbitration tribunals.
Education
Nottingham Trent University (United Kingdom), MBA, 2002
Free University Of Brussels (Belgium), LL.M in E.U. Law, 1983
Cambridge University (U.K.), Introduction to English Law Certificate, 1982
Catholic University Of Leuven (Belgium), Law Teaching Degree, 1981
Catholic University Of Leuven Law School (Belgium), J.D., 1981
Catholic University Of Leuven M.H. Interpreter Institute, (Belgium), M.A. in Interpretation (English/French/Dutch), 1977
Catholic University Of Leuven M.H. Interpreter Institute (Belgium), B.A. in Translation (English/French/Dutch), 1975
Chatham High School (Massachusetts, Unites states of America), US High School Degree, 1973
Law firm work experience
INTERLEXCONSULT, Nassau (Bahamas), Senior Counsel, from 2007 – present
LEBOEUF LAMB GREENE & MACRAE, New York (USA), 1997-2006: Managing Partner Brussels (Belgium) Office, 1997-2006, (Retired in 2007); Managing Partner Central Asia Bishkek (Kyrgyzstan) Office, 1997-2005
CLAES & PARTNERS, Brussels (Belgium), 1991-1997: Managing Partner Brussels (Belgium) Office, 1991-1997; Supervising Partner New York (USA) Office, 1995-1997; Supervising Partner Bishkek (Kyrgyzstan) Office, 1993-1997; Co-Managing Partner Tirana (Albania) Office, 1994-1996
PRICE CLAES BLANPAIN, Brussels (Belgium), 1989-1991: Co-Managing Partner Brussels Office, 1989-1991; Co-Managing Partner Trans European Law Firm Association (TELFA)
DECALUWE PUTZEYS 'T KINT VAN FRAEYENHOVE, Brussels (Belgium), Senior Associate Attorney, 1982-1989
DENYS TOURNICOURT & LINDEMANS, Brussels (Belgium), Junior Associate Attorney, 1981-1982
Specialised experience (Legal Field)
General Counsel Dutch Trust Family Office in Nassau (Bahamas), 2007-2017.
Guest Lecturer of European Anti-Trust Case Law at the Free University of Brussel (Belgium), 2000-2006.
International Arbitration, 1997-2007.
Reform Project of Social Security System of Russian Federation (EU Project), 1997.
Proposals to Reform KYRGYZENERGO, National Electricity Company of Kyrgyzstan (EU Project), and KYRGYZTELEKOM, 1996-2005.
Personal Legal Advisor to the Prime-Minister of Albania (EU Project), 1994-1995
EU TACIS Law Specialization, 1991-1997.
International Corporate Law (mainly M&A work in Europe, the U.S., Russia, Kyrgyzstan, China, Japan, S. Korea), 1989-2006.
Labor Law Specialization, 1986-1990.
Environmental & Energy Law Specialization, 1981-1985.
Memberships
Honorary Advocate Dutch Language Bar Association (Brussels), 2007 – present
American Chamber of Commerce (Bishkek), 2000-2005
American Chamber of Commerce (Brussels), 1986-2007
International Bar Association (New York), 1986-2007
Dutch Language Bar Association (Brussels), 1981-2006
Non-law firm work experience
Honorary Consul in the Bahamas for the Kingdom of Belgium, 2012 – present
Guest Lecturer European Law, Free University Of Brussels (Belgium), 2001-2006
Associate at Cabinet Minister of Defense (Information Service), 1980
Radio Program Director, Belgian Broadcasting Corporation (BRT), 1979-1981
Part-Time Personal Assistant to Secretary-General BECOIJ (European Coordination Bureau Young NGOs), 1978-1979
Free Lance Interpreter (Dutch/English/French), 1976-1980
Volunteer work experience
Co-Founder of APILCA (Free University Of Brussels LLM Alumni Association), 1983
Co-Founder of English Speaking Lions Club HERALDIC (BRUSSELS), 1982
Co-Founder of the EUROPEAN LAW STUDENT ASSOCIATION (ELSA), 1982
President, Belgian Alumni Association AMERICAN FIELD SERVICE (Student Exchanges), 1979-1980
Board Member, Flemish Section YOUNG EUROPEAN FEDERALISTS, 1975-1978
Secretary, Belgian Alumni Association AMERICAN FIELD SERVICE (Student Exchanges), 1974-1979
Languages
Dutch
English
French
German
Italian
Spanish
Russian